It's a such a busy week for me but I have to post a little update before it will get more crazier. I'm right now finishing at least 10 orders and I will be going back to work on Monday.
Anyway...enough of those craziness...
I finally watched Eclipse over the weekend. And I absolutely love it! I can't wait for Breaking Dawn but it will not be out until November 2011 next year and that's just the first part. The second part will be on July 2012.
And of course...while watching the movie. I was drawn to two items...that I really want to make.
First is this...the T-shirt quilt blanket that Bella's mom (Renee) gave to her. But I just can't find a better photo focusing on the blanket. It is supposed to be old t-shirts from the places Bella had been to and Renee sew it to a quilt and gave it to Bella as a graduation gift.
And the second one that I like is this...Bella's knitted hat. It looks kinda green in this pic but it was more of grey when I saw it in the movie.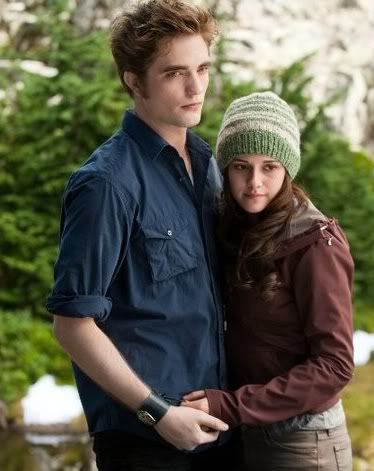 But I have a lot of stuff to do that I might not be able to sew the quilt and knit the beanie until maybe mid-September. :(
And like most HP fans...I was so excited to see the movie trailer. And I can't wait to start knitting or crochet the latest scarves or beanies that they will be wearing.
But hopefully I will also be selling Gryffindor, Ravenclaw, Hufflepuff, and Syltherin scarves, beanies and even gloves soon.
G
Few days more and I will be declaring the winner of the June Giveaway.
And if you have not left a comment for the June Giveaway...You would not want to missed out on this giveaway. Click here for a chance to win a gift certificate from CSNStore.com.
And stay tuned for the July Giveaway. It will be from a very talented sponsor from Etsy. =)